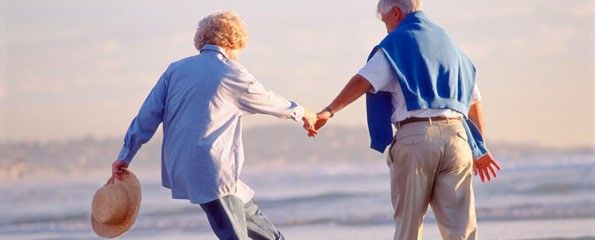 If you're fortunate, you'll always be able to live independently. However, if you ever needed some type of long-term care, such as a stay in a nursing home, would you be financially prepared?
All long-term care services, including a nursing home stay, are quite expensive. But you can protect yourself.
For one thing, you could self-insure by designating part of your investment portfolio for long-term care – but it would take a lot of money before you could feel comfortable.
As an alternative, you could purchase long-term care insurance, which would cover many of your costs.
You might also consider a hybrid policy, which combines long-term care benefits with life insurance. If you had this policy and you never needed any long-term care, the policy would pay a death benefit to your beneficiary.
If you do decide to purchase a long-term care or hybrid policy, you'll need to shop around, as features and costs can vary considerably. There's no one right choice for everyone – but there's almost certainly one for you.
This article was written by Edward Jones for use by your local Edward Jones Financial Advisor, Casey Caliva, at Historical 30th & Fern.
Edward Jones, its employees and financial advisors cannot provide tax or legal advice. You should consult your attorney or qualified tax advisor regarding your situation.
Member SIPC
Address:
  2222 Fern St., San Diego CA 92104
Phone:
  619-516-2744
Web:
www.edwardjones.com/casey-caliva