Hello Friends!
Well golly… Where does the time go? Tomorrow (August 31st) marks TWO years of Secret Sister being open to the public. It takes a lot of love, labor and passion to bring a sourdough bakery in to the world and honestly, we're so proud that we have been able to do it. Please join us tomorrow to celebrate this milestone and enjoy $2 slices of birthday cake. Cake is available at 8 am until we run out!
While you're there, please take a moment to thank Neale and the team for for the early hours and hard work. It is truly a feat of determination, skill, and organization that they are able to provide Secret Sister, The Rose and Mabel's with all the bread and desserts!
Also please thank yourselves for getting us here. Two years is a big deal in restaurant life and we couldn't have done it without your support!
xoxoxoxoxoxoxo
The Secret Sister, Rose + Mabels Crew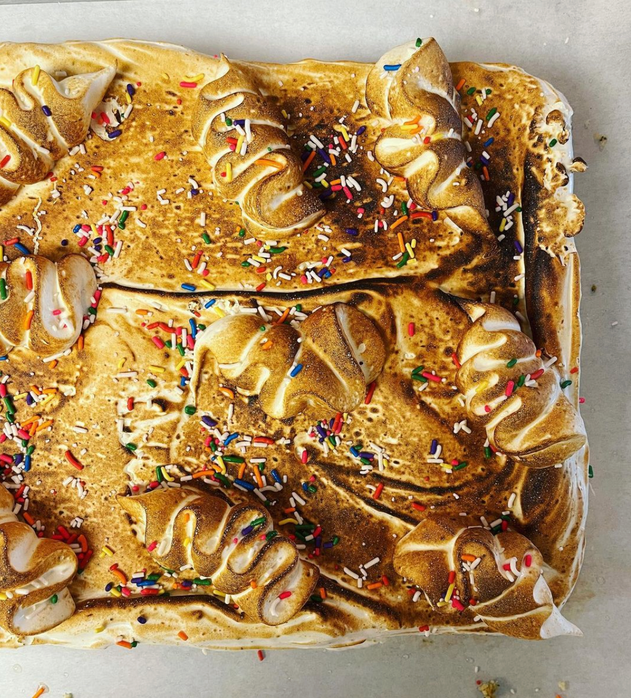 Keep the below on your radar and follow us on the gram for all the deets (@therosesouthpark, @mabelsgonefishing, @secretsistersouthpark, @bodegarosette) :
September 10th: Oslo Sardine Bar Pop Up at Mabel's Gone Fishing
September 11th: Wine Club from 5 – 7 PM at The Rose Wine Bar
September 20th: Gin Club Fall 2023 from 5 – 7 PM at Mabel's Gone Fishing
September 27th: Mabel's Gone Fishing Turns One! We're celebrating with a special dinner menu. Reservations will go Live on September 1st.
We'll see you this weekend! Thanks for the support!
– Secret Sister
Address: 2215 & 2219 30th Street, San Diego CA 92104
Phone: 619-281-0718
Web: therosewinebar.com / secretsistersouthpark.com
Hours:
open for patio dining, retail, + pickup
mon-wed 12pm-8pm
thur-fri 12pm-9pm
sat 10am-9pm
sun 10am-8pm