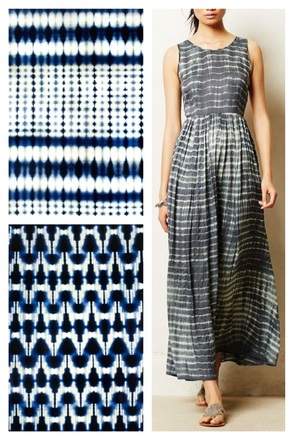 We are really going mad over Shibori dyeing this summer.  I've been seeing the trend all over the blogsphere and fashion/decor magazines but I haven't physically seen them in our retail stores.  So being the DIY person that I am, I decided to do it myself.  I made my custom quilt in no time and it turned out to be an easy project.  We are teaching our after school students how to do this amazingly fun project.  If they like tie-dye, they will love shibori!  Read more about our shibori project here.
Sign up for our after school class here.  And if you are an adult who wants to learn, we are offering the workshop in August here.  We'll add more dates if more people are interested.  We are slowly adding these shibori quilts to our online boutique here.
See you at the Studio!
Roselle & Yvonne,