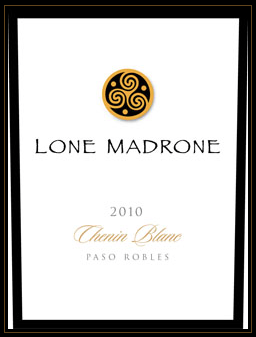 The Rose is proudly featuring the brother and sister winemaking duo, Neil Collins and Jackie Meisinger, and their Lone Madrone label!
Founded in 1996 with the premier goal of producing distinctive wines exclusively from vineyards in the rugged limestone hills of west side Paso Robles, Lone Madrone vineyards are dry farmed and head trained, which winemaker Neil Collins believes to be "the purest expression of the unparalleled terroir of west Paso Robles."
Lone Madrone wines are unique not only because of where the grapes are grown, but due to the influence of Neil's winemaking style. The winery produces some rare single varietal wines, however the majority of Lone Madrone wines are extraordinary blends where you distinguish Neil's unique winemaking slant formed over years of tasting and blending west side Paso Robles wines. The wines of Lone Madrone are all unique and yet characteristically balanced with structure and finesse.
The Rose is featuring the Chenin Blanc, which presents a nose full of apple and pear, & is equisitely balanced with hints of citrus and vanilla on the tongue. Perfect acidity and an unexpectedly long finish make this wine a pleasure to drink.
Come on over to The Rose and try a glass of this bio-dynamically farmed Chenin Blanc – it is perfect!
Address:
  2219 30
th
 Street, San Diego CA 92104
Phone:
  619-280-1815
Web:  
http://www.therosewinepub.com