We have been quite busy in the studio gearing up for our retail BOUTIQUE GRAND OPENING on Sunday, June 8 (noon – 3 pm).  We are working hard to organize the studio, we're making products and kits, ordering magazines and gathering vintage and reloved goodies to sell!
Come by, visit us and join us on this new endeavor!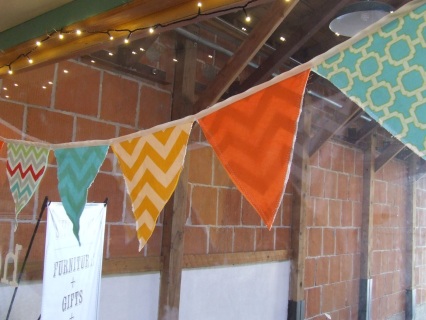 In addition to diving into this new retail journey, we have also come up with some new Basic Sew Classes like the Pennant Flags project just in time for FLAG DAY on June 14!  These flags are perfect for parties and home decor.  They are re-usable and you can even customize them at home by adding letters.
Check out our new class schedule HERE.
Address:  
2225 30
th
 Street, Suite 3, San Diego, CA 92104
Phone
:  619-279-6379
Email:
[email protected]
Web:  
http://www.homeecstudio.com