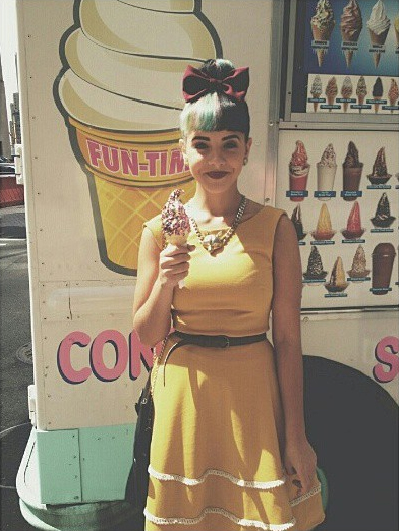 Melanie Martinez from Season 3 of The Voice, stole our hearts the minute we saw that adorable gap toothed smile and big bow perfectly styled with every dress she wore. We were over the moon when we found out Melanie followed Graffiti Beach on instagram! At first we thought…is this another one of those fake accounts? But sure enough, it was Melanie in the flesh (or instagram flesh that is!). We had the opportunity to get an exclusive interview with Melanie Martinez and even some photos of her favorite dresses from Graffiti Beach!
Read the full interview CLICK HERE.

To shop her favorite items CLICK HERE.
Address: 
 2220 Fern St., San Diego CA 92104
Phone:
 858-433-0950
Web:  
http://shopgraffitibeach.com

Email:
[email protected]
Online Support Hours:
 Everyday 10am to 5pm PST – except Mondays  
Store Hours

Mon:  CLOSED
Tue – Thu:  11am to 7pm
Fri – Sat:  11am to 8pm
Sun:  11am to 5 pm