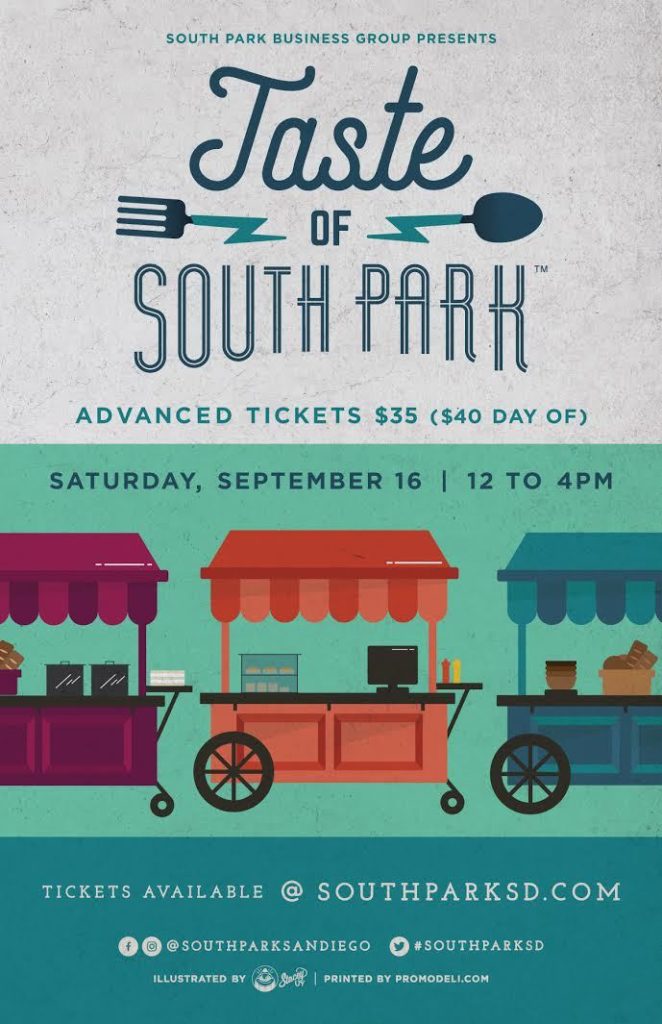 The Taste of South Park is back
Saturday, September 16, from 12pm to 4 pm!
Get your Tasting Passport today and sip and sup your way along the charming 30th Street and Fern Street corridor, sampling bites from some of South Park favorite bars and eateries (click here) for a list of participating restaurants)!
As a bonus, passport holders will also be able to enjoy discounts at the diverse boutiques and shops lining the streets of South Park between bites.
Don't wait, get your tickets, space is limited! Advance tickets can be purchased for $30.

©2017 South Park Business Group, Inc. | 2801 B St. #64, San Diego, CA 92102