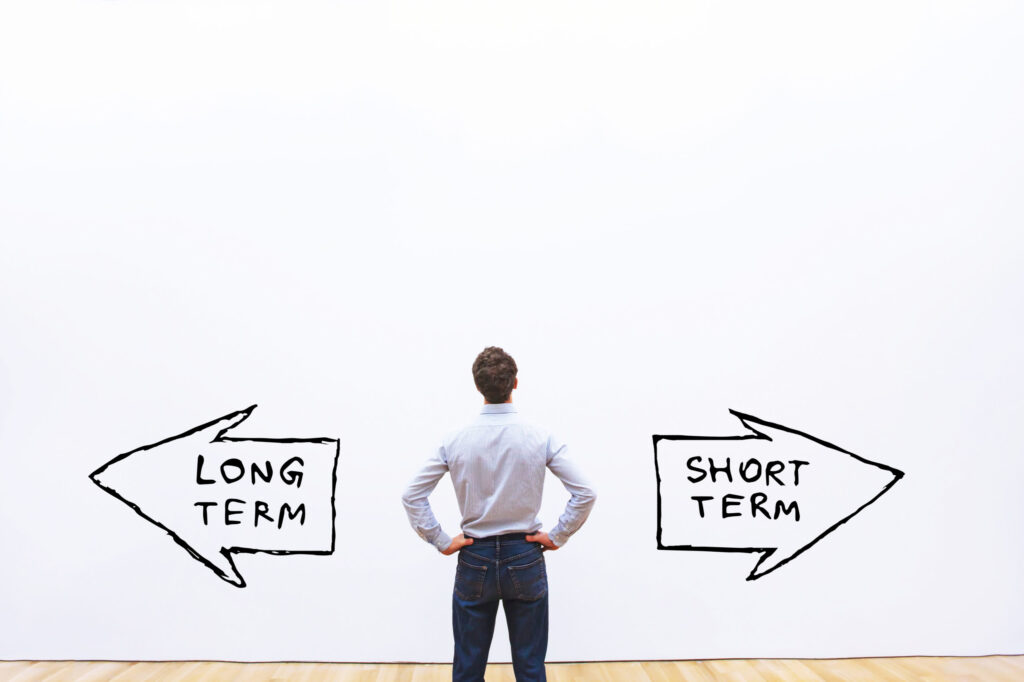 Investing is a long-term process. For example, you contribute to a 401(k) and an IRA for a retirement that may be decades away. But is there a place in your investment portfolio for short-term vehicles as well?
In a word, yes. Short-term investments can help you in at least three ways.
First, short-term vehicles, such as money market accounts and three-month certificates of deposit, are highly liquid, so, if you need cash in the near term, you'll have it available.
Second, most short-term vehicles aren't strongly affected by financial market movements, so they can help reduce the effects of volatility on your portfolio, especially if it is concentrated on stocks and stock-based exchange-traded funds and mutual funds.
And third, you can liquidate some of your short-term investments to pay for unexpected costs, such as a major home or car repair. Without these short-term vehicles available, you might be forced to dip into your retirement accounts.
You need to maintain a long-term focus to achieve your important financial goals – but along the way, short-term investments can help.
This article was written by Edward Jones for use by your local Edward Jones Financial Advisor, Casey Caliva, at Historical 30th & Fern.
Edward Jones, its employees and financial advisors cannot provide tax or legal advice. You should consult your attorney or qualified tax advisor regarding your situation.
Member SIPC
Address:
2222 Fern St., San Diego CA 92104
Phone:
619-516-2744
Web:
www.edwardjones.com/casey-caliva