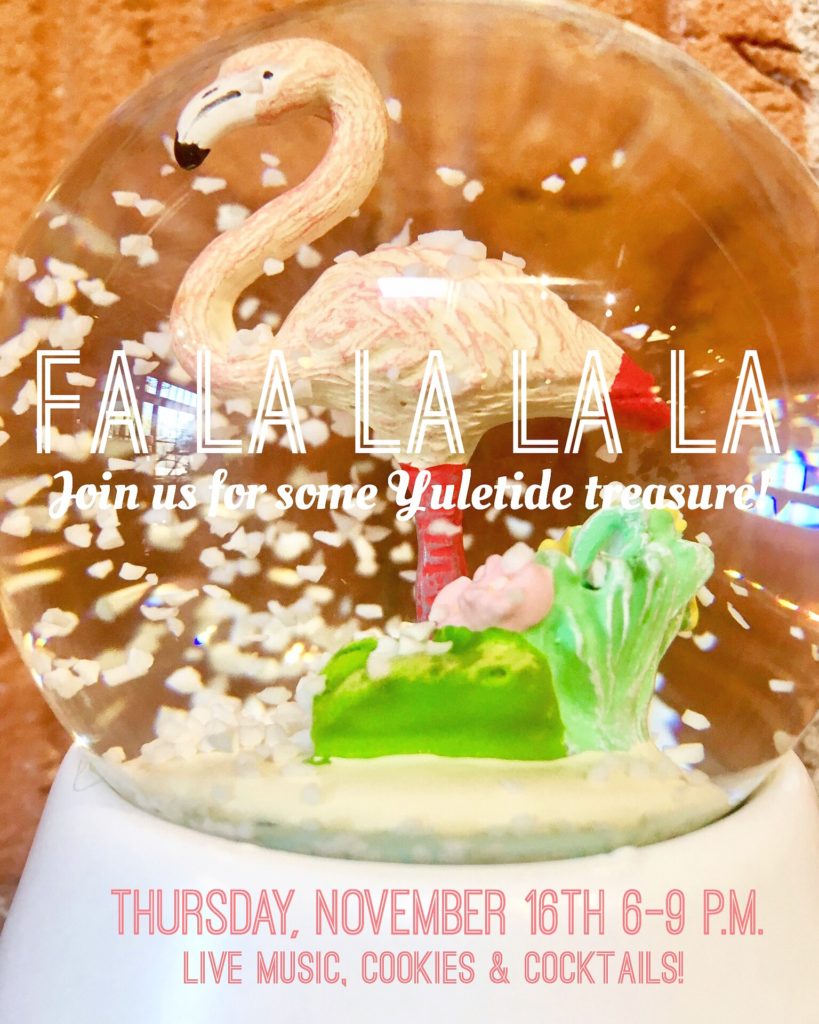 Well the weather outside ain't frightful,
In fact it's pretty darn delightful.
But 'tis the season for festiveness so:
to Gold Leaf's Holiday Party you should go!
Come join us on Thursday, November 16th from 6 – 9 PM for
Cookies & Cocktails
Our second annual holiday party!
We'll have live music, cookies and plenty of goodies to help get you started on
your holiday shopping.
Oh, and cocktails. Did we mention cocktails?
See you there!
Address:
  2225 30
th
 St., San Diego CA 92104
Phone:
  (619)738-8120
Email:  
hello@goldleafsouthpark.com
Web:  
www.goldleafsouthpark.com
Store Hours: 
Mon – Fri:  11am – 7pm Sat:  10am – 7pm Sun:  12– 5pm