The quarterly fun-filled evening is about to happen!  Come to South Park this Saturday night October 7, and enjoy the spirit of spring in our friendly historic neighborhood.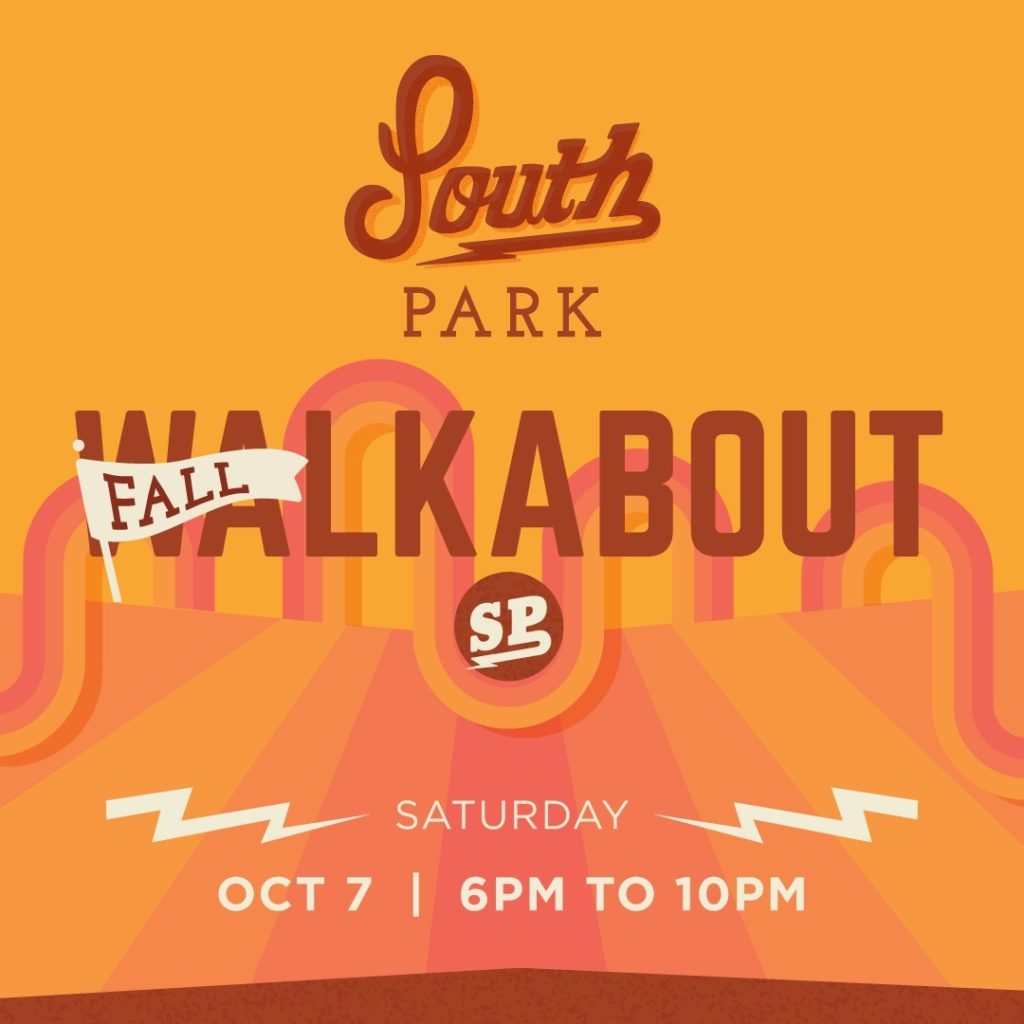 The Walkabout highlights both the south and north end of the South Park business district. The north end starts at Kalmia and 30th St. and extends south to Beech Street.
Historical 30th & Fern Highlights:
–> Graffiti Beach has teamed up with Love Bug Kiddos to host a trunk show featuring their Mommy & Me tee collection! Shop our best selling Mom Life and Kiddo Life tees and taste our sweet tea craft cocktails by Owl's Brew.
–> The Rose will be offering $7 drink specials, empanadas and bottomless chimichurri.
–> Gold Leaf will be serving delicious pretzels and South Park Brewing's tasty Festbier. Come eat, drink and be merry as we celebrate all the things that make our community so wonderfully vibrant and welcoming.
A few ways to get to South Park —
Take 5 South to 94 East to the 28th Street exit. Turn right on 28th and then right on Beech Street
Take 5 North to the Pershing Drive exit.  Turn right on 26th Street.  Head up the hill and make a  left on A Street. Another left on 28th Street and a final right on Beech Street.
Take 805 South or North to 94 West  and exit on 28th Street. Turn right onto 28th Street and right onto Beech Street.
See you there!