THE VISHUDDHA CREATIVES
The Vishuddha is the name of the throat chakra in the chakra system. It is known as the center for creativity, truth, and voice among other things. So it was deemed fitting as the name for a space that ideally fosters those things. The atmosphere in the studio is purposefully organized in a way that promotes all these things for the artists and the collectors. As far as the tattoo process is concerned, clientele and artists alike spend a great deal of time in here so everything here has an added purpose of collectively instilling a level of comfort and enjoyment. The tattoo experience is one that isn't easily forgotten so emphasis on it being a positive, beneficial, and, even on occasion, a healing experience is a rather important factor that is often overlooked. The artists are more than happily obligated with the intention of getting the clientele exactly what they need from this place.
Working in a second medium is essential to the growth of the tattooer so to further ourselves in the craft we promote six to eight art shows a year involving many artists from many different backgrounds inside and outside of the tattoo community. Sculpture, photography, painting, and illustration are brought together in thematic ways to broaden our perspectives and motivate us to be as progressive as can be. The studio transforms to a gallery and the artists and general public discuss our work. Every show has been a wonderful success thus far which motivates us even further to persevere on our current path!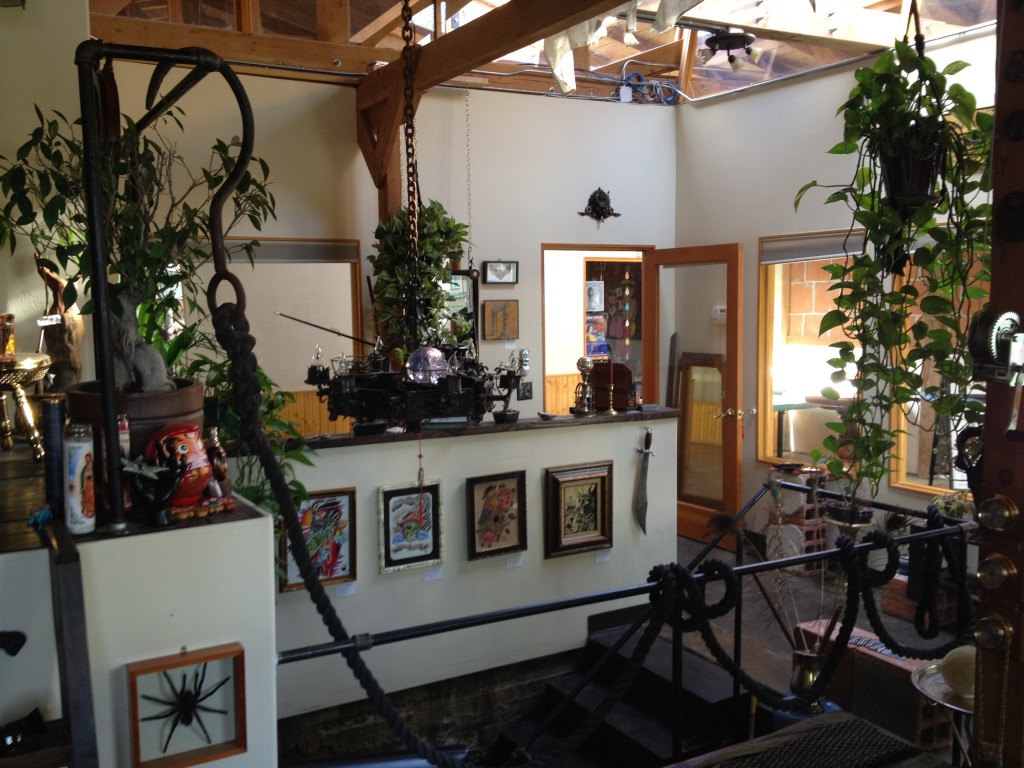 Address:
2226 Fern Street, San Diego CA 92104
Phone:
619-808-1634
Email:  
ry2you@gmail.com
Web:  
http://thevishuddha.com